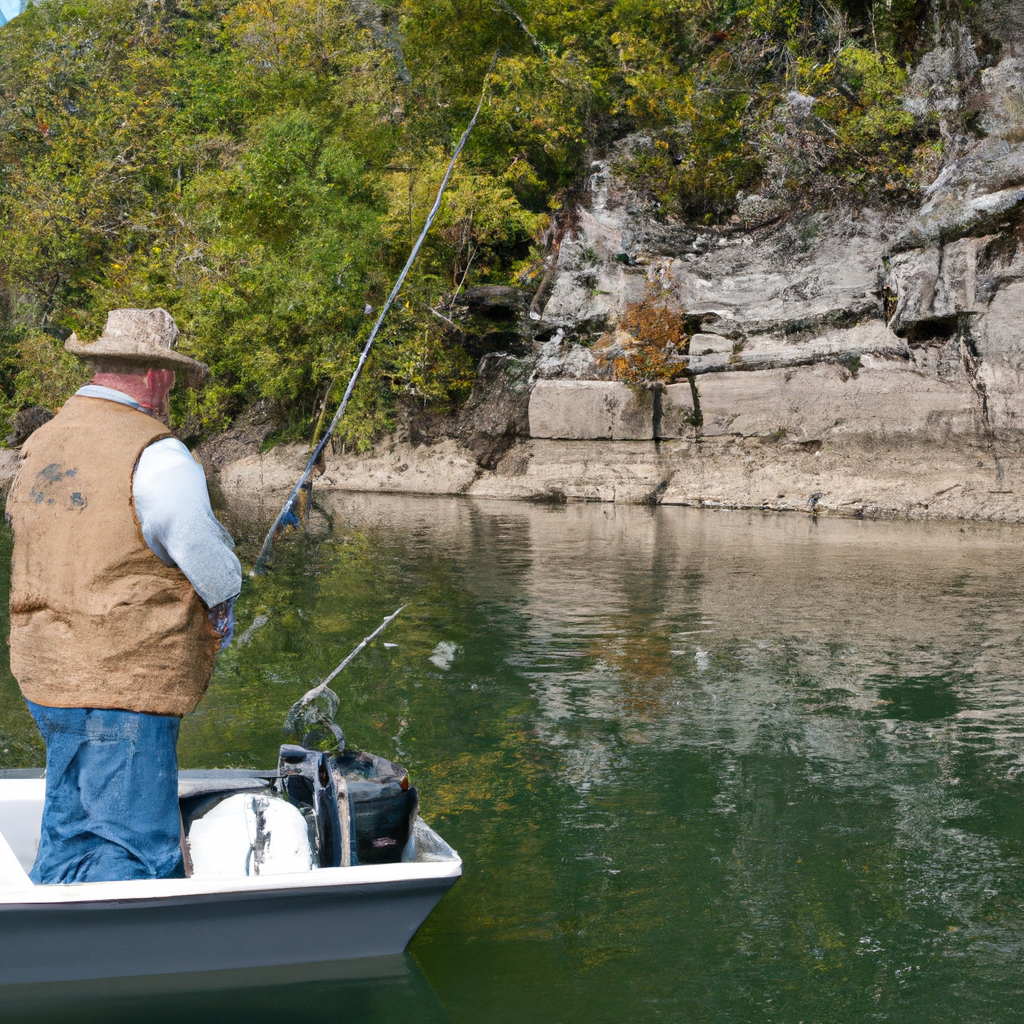 Are you looking to fish the Ozarks? With countless lakes, rivers and streams, this area offers up some of the best fishing in the country. Whether you're a beginner or a pro, you'll find plenty of spots to cast a line and catch the big one.
Get ready for an exceptional fishing experience: let's go fishing in the Ozarks!
World Record Trout
The Ozarks offer the ultimate fishing experience and is home to trophy trout. The world record brown and rainbow trout have been caught here, attracting fishermen from all around the world. Many anglers come to the region in search of big catch opportunities and more often than not, they are rewarded for their efforts!
Whether you choose to fish for trout with a simple rod and reel or venture out onto one of Ozarks' many rivers or creeks and set up a fly-fishing line, it's sure to be an unforgettable trip! Experienced guides can help plan a journey tailored to your skill level – no matter if you're a beginner or an expert angler.
For those looking for more than just catching a world record trout; the natural beauty of the Ozarks can provide ample opportunity for sightseeing while fishing as well. From serene streams in remote woods, vibrant forest activities, perfect stargazing spots, or breathtaking rock formations; there is something in this region that will provide an unforgettable experience with every turn.
No matter which way you choose to enjoy fishing at The Ozarks, you will not regret this once-in-a-lifetime journey towards achieving that ultimate prize of landing that legendary 'World Record Trout'!
Bass Bass and More Bass
If you're looking for quality fishing in the Ozarks, you won't be disappointed. The famous lakes and streams of the region offer plenty of opportunities to haul in some big bass. Whether you are part of a fishing tournament or just out with your friends for a day of leisurely boating, catching largemouth bass is a goal everyone has in common.
In the Ozarks, big bass tend to be found in deeper water. That means trolling and baitcasting are often your best bet should you be out at early or late hours when the fish are most sluggish. For those heading onto the open waters in the heat of summer, casting smaller lures can be effective as well – although they may warrant more time and meticulous work than expecting one big catch-all cast might provide!
As far as tackle goes, look no further than braid or mono line, top-water lures with fall rates (remembering what time of day you'll likely be out) and spinnerbaits/buzz baits for more finesse-style presentations. Keep an eye on water levels prior to your trip too; when high water pushes them into cover like weeds and logs, different tactics may prove to great effective like Texas rigged Senkos or worms!
Overall, don't forget that observation is key. Periodically scanning banks for signs such as tailing fish should help land plenty of bass during you next excursion – go ahead give it a shot!
Catfish for Days
The Ozarks offer anglers of all skill levels a chance to catch some of the biggest and baddest catfish around. Whether you're new to casting out or a seasoned fisherman, the Ozarks can provide ample opportunity to hunt for a wide variety of catfish. Look for areas with current that provides plenty of food and shelter, such as deep pools, or areas with slow-moving water, like backwaters.
Different types of bait are available and should be chosen based on the type of catfish being targeted. Live bait is one popular choice given its natural scent and visual appeal that tend to entice many catfish species. For anglers looking for an alternative option, prepared baits such as dip baits or dough baits work well too. There's no right or wrong answer when it comes to bait so feel free to experiment around until you find something that works for you.
Given the expansive nature of the fishing spots in Ozarks, proper techniques must be employed in order to have successful results from your day at the lake. One good tip is using a yo-yo style rig which helps drastically reduce rod movement in deeper areas due to its greater weight and larger hook sizes making it harder for fish to bite freely when caught on one of your lines. This also applies when dealing with other bottom mouthed fish like bass and walleye as they often frequent different depths than those just seeking out stagnant pools or shorelines.
Another technique would be going out at night since many game fish are more active during this period – this could result in increasing your haul numbers exponentially. Night techniques include using duck decoys, weighting down your lines, adding chum (a mixture consisting mainly cornmeal) which will allow more fish into your area, employing snag rigs which are designed specifically for fishing shallow waters from shore and finally using some form of sonar/electronics will help any angler determine what lies ahead when out in unfamiliar waters.
At the end of the day it's all about finding what works best for you – being aware and prepared with usage tips can yield high rewards during any fishing experience! Remember – always keep safety first!
---
Want your business listed with a link to your own website? Contact Us for listing Choices & Prices