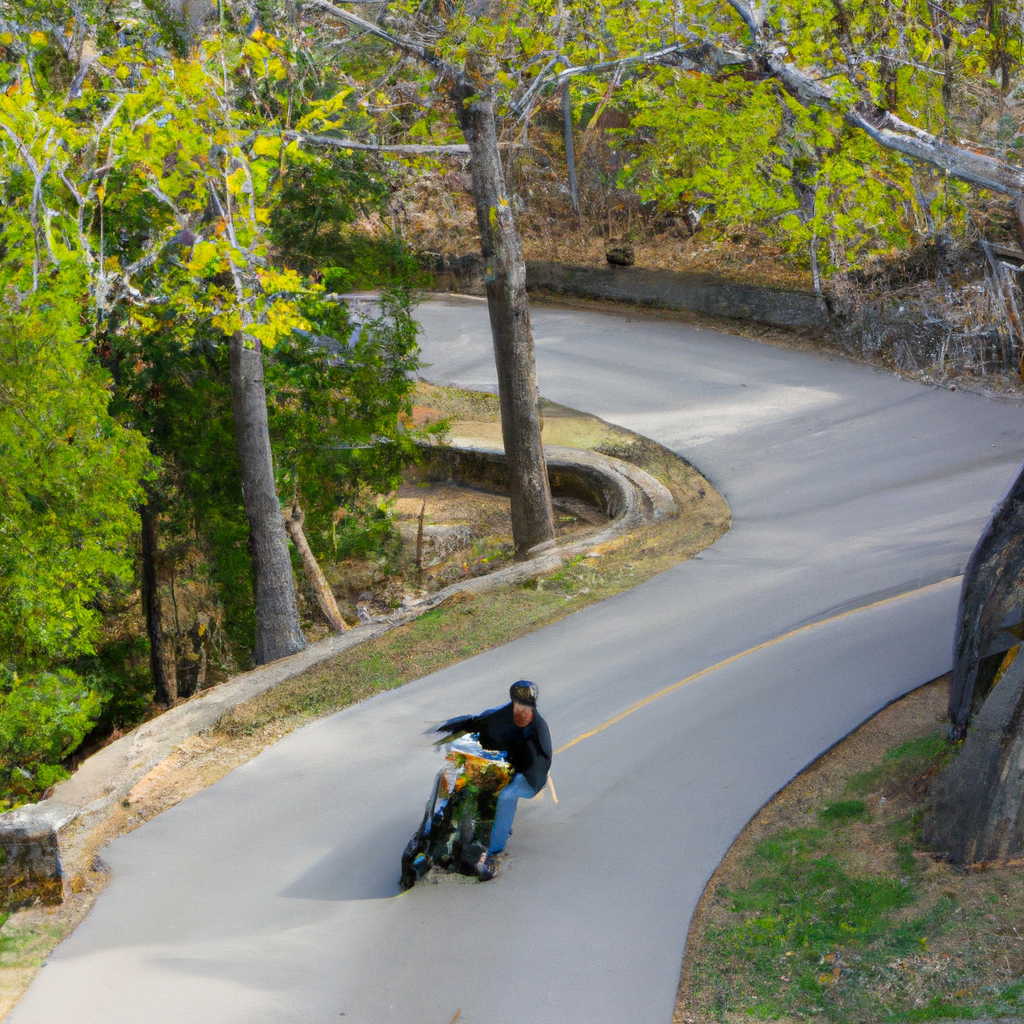 Are you longing for some outdoor adventure and a break from the mundane? Hop on your motorcycle and ride around Eureka Springs, Arkansas where you'll find more than 30 scenic routes. Discover the true beauty of nature in this motorcycle paradise!
What The Heck Is A Pig Trail?
The Pig Trail is an iconic motorcycle ride in Eureka Springs, Arkansas that attracts tens of thousands of riders each year. The 19-mile section winds through some of the most beautiful curvy roads in the area and is considered a must-do by many serious motorcycle enthusiasts. The route itself originally served as an old stagecoach trail connecting Arkansas with Missouri and has since been adapted to suit the needs of modern day motorcyclists looking for an adventure on two wheels.
For those looking to take the Pig Trail ride, it's essential to remember that it's a hilly and winding road so be prepared for constant elevation changes coupled with tight turns and curves. Having knowledge of defensive riding techniques will be beneficial when navigating this scenic attraction as controlling your speed without coming to a sudden halt or speeding around sharp turns will help ensure your safety and enjoyment.
No matter if you're just starting out or an experienced rider, you won't be disappointed with what this legendary trail can offer. If you're ready for an unforgettable experience, look no further than the Pig Trail!
Bikes, Blues and BBQ
Eureka Springs, Arkansas is a motorcycle paradise for adventurers throughout the region. Every year, thousands of riders flock to the area for the annual Bikes, Blues and BBQ motorcycle festival. On any given day in Eureka Springs, you can expect to see a large variety of motorcycles cruising around town. From Harleys to Hondas, choppers to classic old-school rigs – it's any rider's paradise!
The five-day event is well-known for its street fair and live music with over 20 different bands from across the country taking part in the festivities. It's an exciting celebration where motorcyclists from all corners of the US are able to come together and enjoy themselves! Aside from good times in their favorite pastime, attendees can take advantage of bike show competitions, bike games and vendors with food stalls throughout town.
It's an amazing experience that no rider should miss – a chance to take in panoramic views of The Ozarks while enjoying an incredible atmosphere out on two wheels in Eureka Springs. Come on down and join us at next year's Bikes, Blues and BBQ Festival for some unforgettable motorcycle fun!
Hogs and Hawgs Everywhere
Eureka Springs, Arkansas is a motorcycle paradise, known as the "hog capital" of the Ozarks. With hundreds of Razorbacks and Harley-Davidson motorcycles sprawled across town streets and winding country roads, this city serves as a haven for riders.
From early morning until late into the night, riders can be seen taking in the scenery on their hogs or hawgs – an umbrella term for all types of bikes and trikes. Whether it's a single rider on a chopper or an entire family on their touring bike; this city is bursting with bike enthusiasts who come together to share their love of riding and explore all that Eureka Springs has to offer.
Many bikers travel from miles around to experience this unique destination that offers something for everyone – an old-fashioned way to slow down and take in some down-home hospitality.
Whether you're easing by on your classic scooter, strutting around town in your chrome-finished custom ride, or leisurely exploring nature with your friends and family; come explore Eureka Springs – home to hogs and hawgs everywhere!
---
Want your business listed with a link to your own website? Contact Us for listing Choices & Prices